So NARS released a new version of Orgasm, one of their trademark colors and blushes the other day (it's called Super Orgasm ($25 US)):
It's described as a "shimmery peachy pink with golden flecks of glitter." I... am actually really interested in this one. I have MAC's Danity mineralized blush, which is reminiscent of this color, and I'm not really a fan of buying almost-doubles. Although the quality and material is completely different. I spend a lot of money on make up (even though I really don't
need
it), but I buy things that generally pop out and scream, "OMG AWESOME."
I either like: bright, bold colors that make people glue their eye-ballers to my face; or really subtle make up that makes it seem you're not wearing any make up at all.
AND, I really like crazy make up. MAC came out with so many sweet face charts for this year! For Halloween, I was all hyped up to do something crazy special fx make up like this: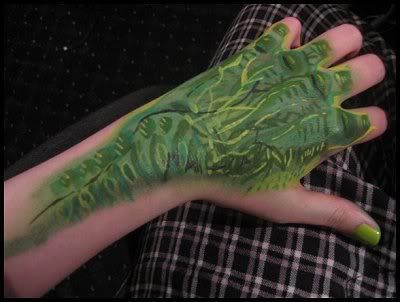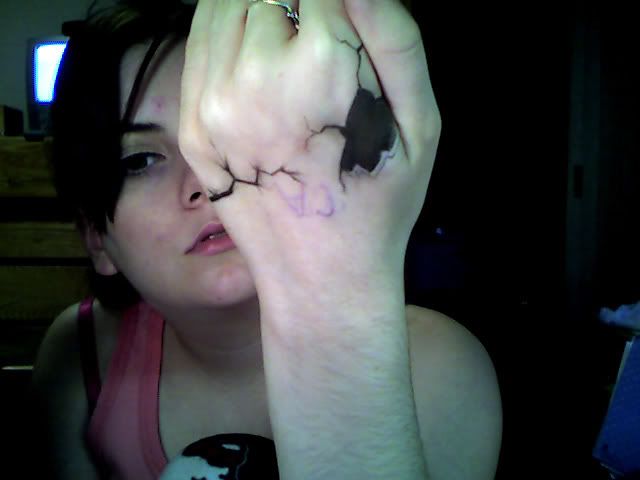 Or some crazy mutilated flesh one (with all my syringes sticking out of them and everything), but no. Because...
I'm in clinical.
And not only that, I'm in
community and maternity/gynecology.
Yeah. That won't scare off my clients and their families
at all:
"OMG I LOOK LIKE I'M GOING TO EAT YOUR BABY. "
Because this is what I was
planning
to look like for Halloween: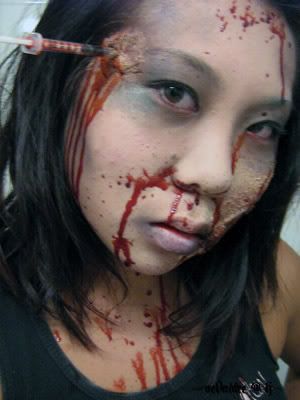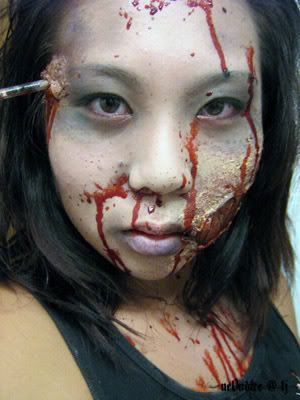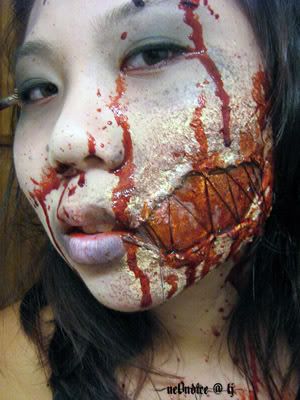 [Photo inspiration: http://community.livejournal.com/eyeshadowsluts/4992327.html].
Or this: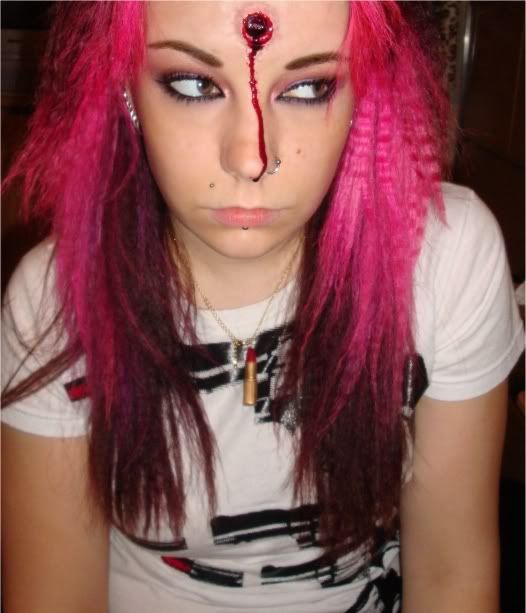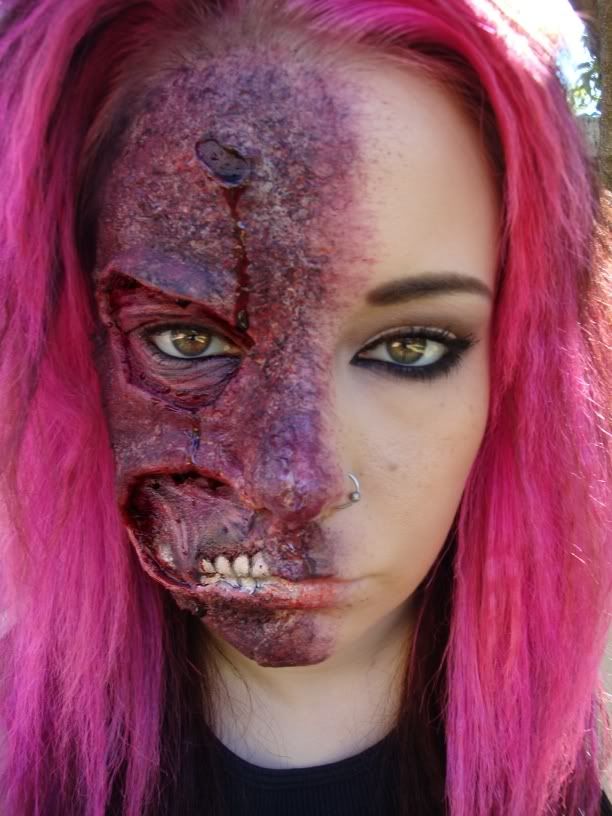 [Photo inspiration: http://community.livejournal.com/smokin_makeup/1225583.html#cutid1]
But no.
The one thing I completely regret about being a nurse is the fact that I can't dress up to go to work.
>_>
I know it's superficial, and not really relevant at all, but stillllllll. =(
AND NOW, I'm off to study pathophysiology. The subject where I find out about stuff that doesn't go right in your body.